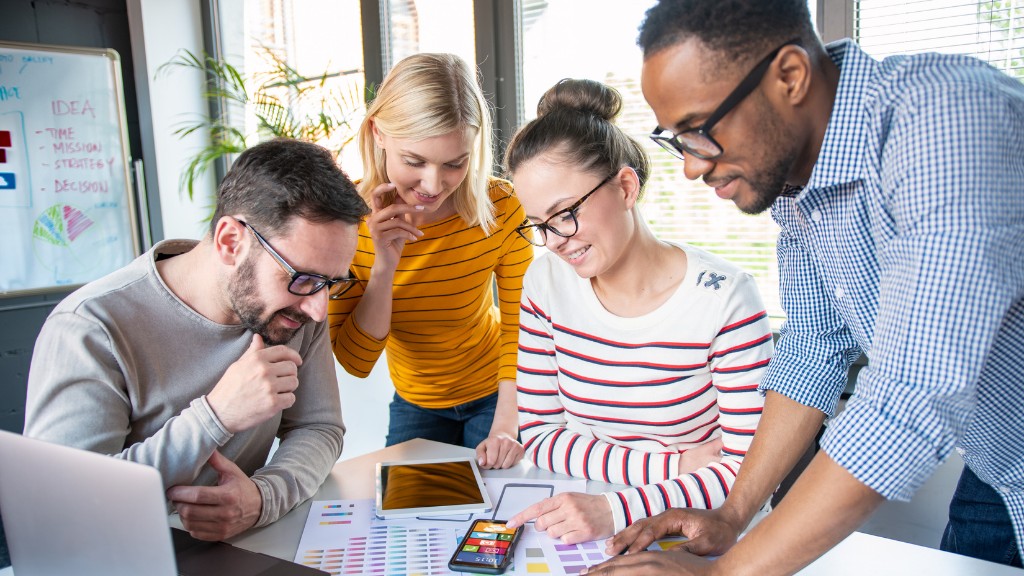 The Power Of Branding: Conveying Your Organization's True Identity
Grow Intentionly
September 4, 2019
I may be a little biased, but the power of a good brand never ceases to amaze me.
Whether you're a marketing professional or not, it can be hard to imagine how some of the major companies out there with phenomenal brand reputations such as Apple, Google, Amazon and Nike have ascended to their uncontested brand thrones.
Well, I can tell you with certainty it wasn't by accident.
What they, and others like them, have done better than most (and what businesses of all sizes can learn from) is this: They've built their brand to be a reflection of their business strategy, and as a result they've connected the experience they deliver to their identity in ways that have transcend the marketing paradigm.
In other words, the brand is as strong as it is because it aligns with the value of the product or service offered. And vice versa.
From Rebrand To Redefine
As a chief marketing officer, this topic is near and dear to my heart for all the obvious reasons, and one that's more than timely.
A few months into my new role with Orion, I confidently declared that Orion was far more than just a portfolio management solution. As it turns out, this was a pretty monumental understatement (or perhaps a bit of foreshadowing), as we have since embarked on—and have just about completed—a major brand evolution with the unification of FTJ FundChoice, CLS Investments, and Constellation Trust Company under the Orion identity.
It's easy to look at all of our new visuals (which I'm pretty proud of) and think our "rebrand" experience ends there:
• New names, logos, color palettes, and graphics
• Four reimagined—and better connected—company websites
• Nearly 1,000 new pieces of marketing, training, and operational collateral
• Countless communications, and this list goes on.
If that sounds like a hell of a lot of work—trust me, it was. But the truth is, it's barely scratching the surface.
The real work has been in redefining ourselves in the marketplace, aligning our resources and processes to more seamlessly fill the gaps in an advisor's business.
It's been in rallying our teams around a common mission in a way that connects, inspires, and ensures every interaction with our customers, partners, and prospects reflects our common vision for a new standard of excellence in a provider relationship.
And, it has been in the countless hours of brainstorming, strategy, coordination and more than just a few sleepless nights to make sure what the world sees as Orion's new identity conveys the best-in-class experience we believe our companies deliver collectively and on their own.
That's the real power of a brand. And it's a lesson that has only been reinforced by the wild and deeply rewarding experience it has been to help redefine Orion.
So, if you take nothing else away from this article as you think about your business and your brand I hope it is this:
The next time you ask your marketing team to make something look pretty, remember the brand power that visual wields. Because, the reality is that if you're not thinking about the potential of your brand in this way you're not thinking about your brand the right way.