The Role of
Marketing Has
Changed Forever
Companies demand greatness from their marketing organizations—expecting top marketing teams to be:
Customer
Champions
Stewards of Internal
Morale and Culture
Frontline Defenders
of the Brand
and Perhaps Most Importantly, Drivers of Company Growth
It is our mission to help company leaders
by championing the value and impact modern marketing can have.
We work with a wide range of fintech and finserv companies who are willing to change, evolve, and push boundaries in order to reach their growth goals.
Think of us as the secret weapon behind the design and execution of your most impactful growth strategies:

PE Marketing Analysis & Planning
Engage us to assess the marketing potential of a target investment pre-purchase or to design and scale a growth engine post-purchase.

Fractional CMO
Access all the benefits and thought partnership of a seasoned, in-house marketing leader, tailored to your unique business, in a fraction of the time and at a fraction of the cost.

Outsourced Marketing Team
Leverage our marketing team as your own to design your brand, craft compelling messages, run campaigns, and power your marketing machine.

Turnkey Programs
Sign up for one of our marketing subscription services to immediately begin implementing best practices to accelerate your growth.
Everyone Isn't
A Marketer
Everyone can post to social media channels. Everyone can write a blog. Everyone can put on a webinar.
The thing is… none of those things on their own make you a marketer. The magic in marketing is consistently turning that content, that campaign, that engagement into action and then into real, measurable revenue for your business.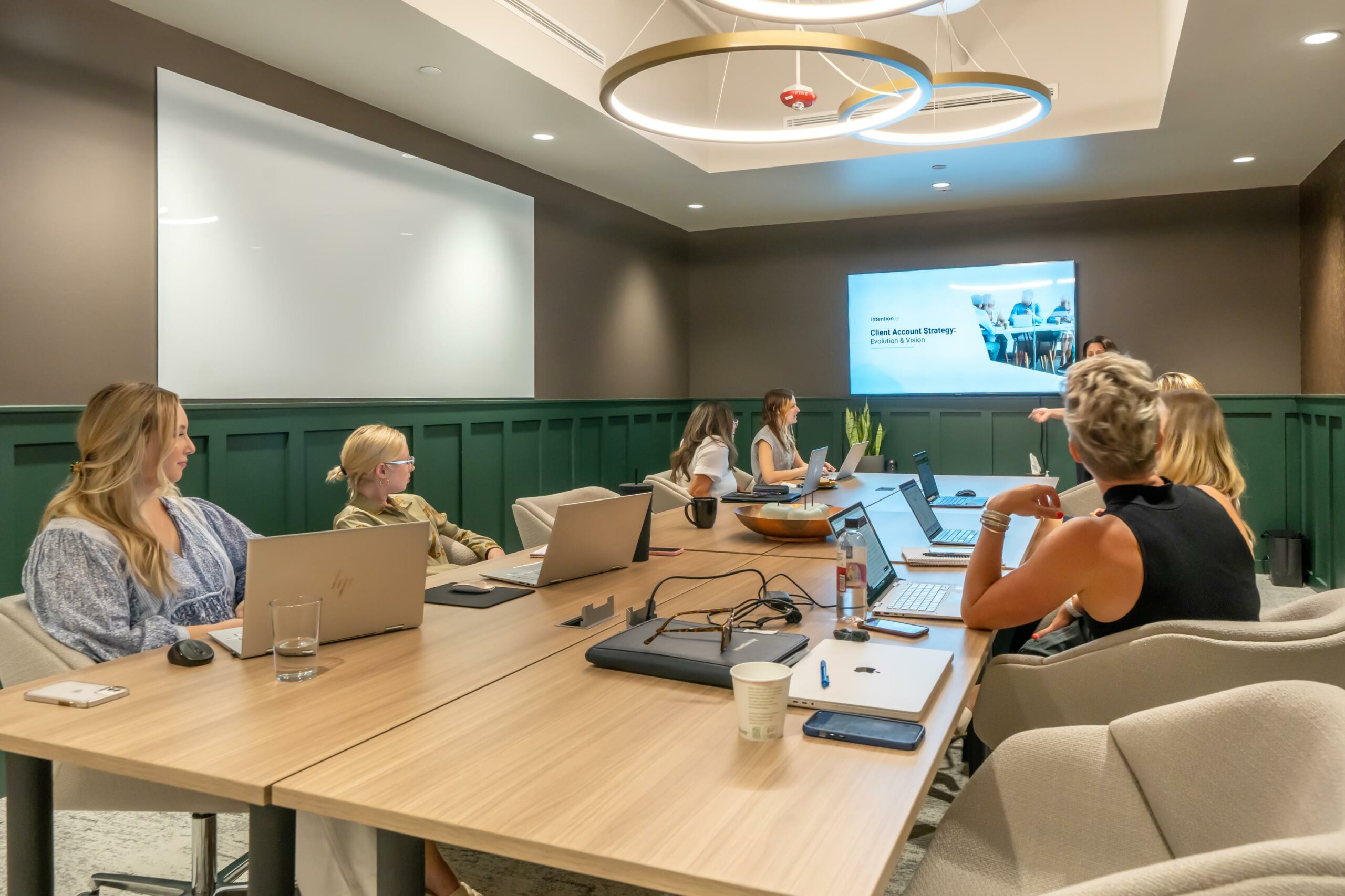 Additional Resources to Kick Start Your Growth
Marketing Templates
We took the time to put these resources, templates, and insights together so that you don't have to.
Advisor Fintech Marketing Network
Join our exclusive network of advisor fintech marketers who come together, share ideas, be inspired, and solve their toughest challenges through virtual and in-person collaboration.
Fintech/Finserv Job Board
We love marketers, and anything we can do to help connect top talent with great fintech/ finserv firms, furthers our mission.
Ready to Back Your
Intentions With Action?